TAPS Truck & Auto Accessories has been selling and installing automotive accessories for more than 20 years! We have four installation bays and four experienced technicians to customize your vehicle. In addition to installing the products we sell, we also offer repair and maintenance services, free front-end inspections, and custom fabrication.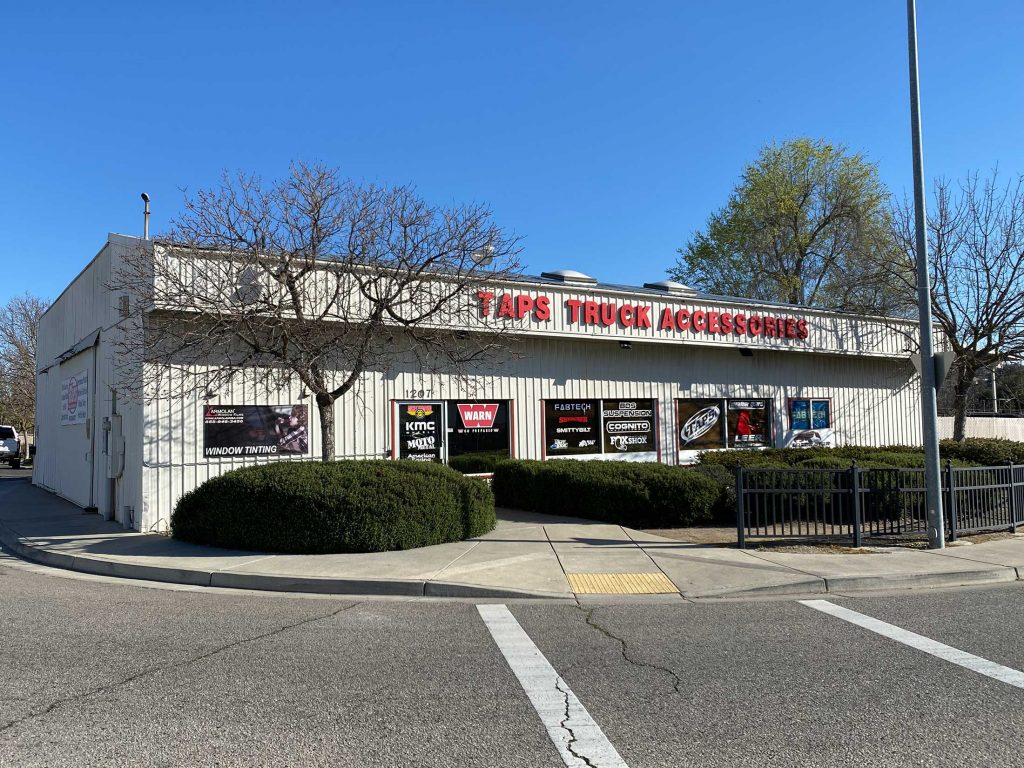 Have your own parts, but don't want to install them? We'd be happy to do it for you! Call or stop by and we can set you up with an appointment. Our store has a comfortable and clean waiting room with a TV and WiFi access, so you can relax while your vehicle is being worked on. Or if you'd prefer, you can walk just a few blocks to downtown Paso Robles, where you can eat, shop, go to the park or see a movie. 
Stop by our store, located on the corner of Paso Robles Street and 13th Street, to talk to our knowledgeable and friendly staff. Or feel free to call or email us to inquire about your specific needs! If you are looking for performance, style, or function, TAPS Truck & Auto Accessories is the place to go!